20 YEARS DR. THIELE POLYESTER TECHNOLOGY
an international acting technology and consulting service – is working successfully in the field of POLYESTER INDUSTRY since 1999. This commercial service covers the areas of polyester production, plant design, polyester chemistry in melt phase, solid stating and recycling as well as polyester processing like spinning, bottle making and film processing, polyester research and development, application, structure properties and literature & patent support.
Within the recent years concentration was made into the field of various polyester recycling processes.
Important services are customized seminars, lectures at site of our clients and single client studies.
The activities are targeted towards management strategy support and manager coaching as well as support of R&D, sales and production staff.
Conference organization in the field of polyester recycling is the tool to support the technical and scientific communication. Cooperation at this issue with CCFEI (China – www.ccfei.net) and GNEUSS (www.gneuss.com)
Details about activities and knowledge provides a service item list of main technically and scientifically features. Background and references on request.
To all of our long term clients we are grateful for confidence in our service.
                     Many thanks to all of you for 20 years trustful cooperation!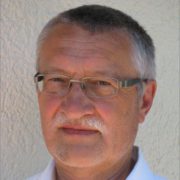 DR. ULRICH K. THIELE
Phone: +49-6181-73651
Fax: +49-6181-576704
Email: drthiele@polyester-technology.com